Description
The first voltage tester with current measurement is here: the testo 755-1. You can test electrical circuits or systems for voltage or de-energization, measure flow of current or current consumption and carry out continuity tests using a single instrument. In the process, the testo 755-1 voltage tester detects and selects all the electrical parameters automatically: you can just start measuring – without any switching on or selection.
The measuring tips, which can be quickly and simply exchanged, are also particularly user-friendly. This means you do not need to replace the whole instrument straight away in the event of damage. Just as practical: the integrated torch for illuminating dark measuring points.
The testo 755-1 current/voltage tester is a genuine allrounder which will make your day-to-day work easier.
USPs
Easy, reliable operation through automatic measurement parameter detection
DIN EN 61243-3:2014 and DIN EN 61010‑1:2011 certified
Exchangeable measuring tips
Suitable for almost all electrical measuring tasks
Delivery Scope
testo 755-1 current/voltage tester, including batteries, measuring tips, measuring tip caps, calibration protocol and instruction manual.
Downloads
Download DataSheet Instruction Manual
Application Image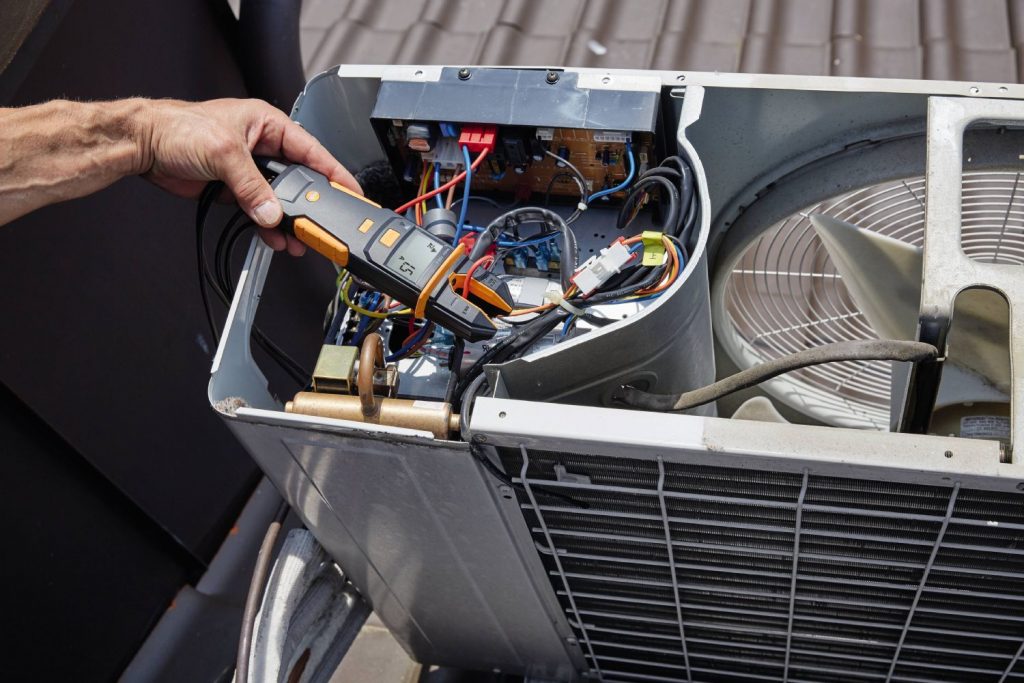 Technical Details
DC voltage
Measuring range 6 to 600 V
Resolution max. 0.1 V
Accuracy ± (1.5 % of mv + 3 Digit)
AC voltage
Measuring range 6 to 600 V
Resolution max. 0.1 V
Accuracy ± (1.5 % of mv + 3 Digit)
AC current
Measuring range 0.1 to 200 A
Resolution max. 0.1 A
Accuracy ± (3 % of mv + 3 Digit)
Resistance
Resolution max. 1 Ohm
Measuring range 30 to 100 kOhm
Accuracy ± (1.0 % of mv + 5 Digit)
General technical data
Operating humidity 0 to 75 %RH
Weight 320 g
Dimensions 199 x 62 x 40 mm
Operating temperature -10 to +50 °C
Product colour Black
Protection class IP64
Standards EN 61243-3; EN 61010-1
Battery type 2 AAA micro batteries
Display type LCD
Display size one-line
Storage temperature -15 to +60 °C
Overvoltage Category CAT IV 600V; CAT III 1000V
Authorizations CSA; CE
Instrument Measurement Functions
Continuity testing yes
Display ligthing yes
Hold yes
Measuring point illumination yes
Display (counts) 4,000
Autom. measurement parameter detection yes